About Shelby Heating & Air Conditioning
Serving Families & Businesses for
Over 45 Years
With more than 45 years in the heating and cooling business, Shelby Heating & Air Conditioning, Inc. is dedicated to providing the best possible service for you and your family. You can count on us to provide you with expert repairs & installations—we've earned a reputation for doing the job right the first time.
Locally Owned For Over 45 Years
Factory-Trained, Licensed & Insured Technicians
24/7/365 Emergency Service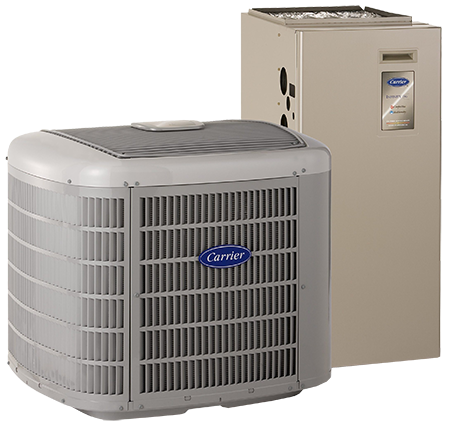 What we provide
OUR SERVICES
SERVICES
We are service professionals! As licensed contractors and specialists in the field of heating and air-conditioning, we have the tools, equipment, and experience to keep your equipment running smoothly all year long. If it is an emergency service that you need, twenty-four hours a day, seven days a week, we are available to assist you! To help reduce service emergencies, we offer service agreements to keep your comfort system running at peak performance.
SERVING YOU LIKE FAMILY
WHY CHOOSE SHELBY?
YOUR SYSTEM NEEDS
REGULAR MAINTENANCE
Testimonials
WHAT YOUR NEIGHBORS SAY ABOUT US
A/C went out the hottest part of the year. Called Shelby Heating and Air and they had someone out the same day, and I had a cool… read more house before the sun went down. Very polite technician and affordable services.

Amanda Lindsay


September 12, 2023

We had a new unit installed and the old unit was removed. Scott was wonderful to work with and answered all our questions thoroughly. Eric and Poodle were our technicians… read more and they were awesome as well. Very knowledgeable and friendly. Thank you guys for putting up with us, our dogs, and cats. I highly recommend SHA for anyone who needs AC work done.

Tracy Moore


August 12, 2023

Very professional staff cleaned and checked all equipment, very satisfied with the results and the company. Vickie Barkley was so helpful and answered all questions and made this an easy… read more and great experience for our family. Thank you Shelby Heating and Air.

Chris Burns


July 13, 2023

Our AC unit went out on Monday afternoon. I called SHA about 5 minutes before 5:00 and they worked us into a technician's schedule for the next day. He… read more came out and got us fixed up. They could have just put us in the next available time slot a few days later but did what they could to squeeze us in quicker and I really appreciated that!

Blake Hooks


July 12, 2023

Just moved to Shelby from NY and of course moving to a new state requires finding all new businesses so thankfully I was introduced to Shelby HVAC on instagram. I… read more got a good vibe so they were who I called when I needed help with ac at my daughters house. I put my trust Shelby Hvac. They figured out issue immediately and fixed it plus the bill was pretty reasonable. I will be using from now on.

Jill Farrell


July 11, 2023

Be sure to ask for Chris Jackson for your maintenance service. His technical and customer service skills are top shelf. Thank you Shelby heating and air! P.S. when you… read more call, Stacy will make sure you get all the right services on the right day at the right time. Thank you, Stacy!

Harvey Hamrick


July 11, 2023

Our AC. Had not been working right and we were going into a hot weekend. Matt showed up early and quickly figured out the problem. He had the repair… read more done quickly and while he was here did the cleaning and maintenance check. He was very polite and professional!! Thank you All at Shelby heating and Air! You always come through for us!!

John Babiec


July 4, 2023

Called yesterday about a cooling issue with my unit. They came out this morning and resolved the issue quickly! Price was cheaper than I expected too. Professional… read more tech and quality work!

William Bowen


June 27, 2023

I had Chris as a technician, and I was highly impressed with his professionalism, as well as his knowledge. He explained everything to me very thoroughly. Good help is hard… read more to find these days. I'm hoping that his employer app what he brings to their business. I'd prefer to have him whenever I'm in need of heating or AC needs. Thank you young man, and keep up the good work.

Michelene Diffendorf


May 22, 2023

Eli was a very professional and friendly person. He not only did an excellent job but did it with a smile. All I can hope for is that I get… read more him again on my next maintenance call.

Michael Brackett


May 12, 2023

Eric, with the installation of our new air system and Chris, with the service side were great! Professional and knowledgeable, plus did a great job!! I highly… read more recommend Shelby Heating and Air! On a side note…. they( Chris) even fixed our heating system on Christmas Eve this year when it was 11 degrees! Thank you for a job well done.

Linda Goforth


May 12, 2023

My heating and air system decided to stop right before I went on a trip. When I returned, I had Elijah Brown from Shelby Heating and Air come out to… read more look at it. He was on time, went above and beyond to make sure I was taken care of. He waited on a part and stayed there until it was delivered. He did a fantastic job, was very courteous about my wood floors as well. Fixed my problem and it is working like a charm. Highly recommend them.

Tammy Stamps


April 5, 2023

Amazing service! From the phone call in to the amazing work done. My home is nice and warm because of them. If i could give 20… read more stars I would! Only company I will do business with!

Sarah Bowlin


March 5, 2023

The service from Shelby Heating and Air was outstanding. Completely professional and highly knowledgeable. They answered all of my questions and explained everything that was done. I… read more bought a service contract from them that day. I highly recommend this business.

Mary Ann LaSelva


March 5, 2023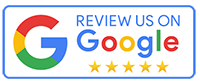 Limited Time
HVAC SPECIAL OFFERS
Ready to Get Started?
CONTACT US
OR
REQUEST SERVICE

TODAY!
Shelby Heating & Air Conditioning utilizes highly trained technician professionals to service, repair and install all types of Commercial and Residential heating & air conditioning equipment and systems, from simple to the most complex, to meet each of our customer's needs and budget. Great service is our top priority!
Request Appointment
or
FREE Estimate

Now!